MO-Line FUSION
The Best Combination in
Value-Added Printing
MO-Line Fusion
Key features
Enhanced colour control featuring fast ink-up and ink-down
Ink key control, featuring segmented ink knives for individual ink adjustment
Dynamic ink and water balance control curve
Enhanced automated wash-up program
Seamless integration of FA-Units and value-added options from the FA-Line
Further enhancement with screen printing and High-Build Varnish Unit on rail
MO-Line FUSION features significantly faster job changes with less waste – optimised for short runs
Semi- or full rotary die-cutting for short- and long run printing
MO-Line FUSION is the best combination in value-added printing. By merging our successful flexo platform and value-adding units with modern offset technology, we have created an efficient and user-friendly press for short, medium, and long run prime labels.
Unmatched quality
Powered by IoT and automation, the new MO-Line FUSION will outperform both traditional offset combination, translative, and digital printing presses. Why? Unmatched printing quality and cost-efficient performance.

Complete with new hot foil and embossing, digital inkjet embellishments, and high-speed full- and semi-rotary die-cutting, all connected by Nilpeter's PowerLink system.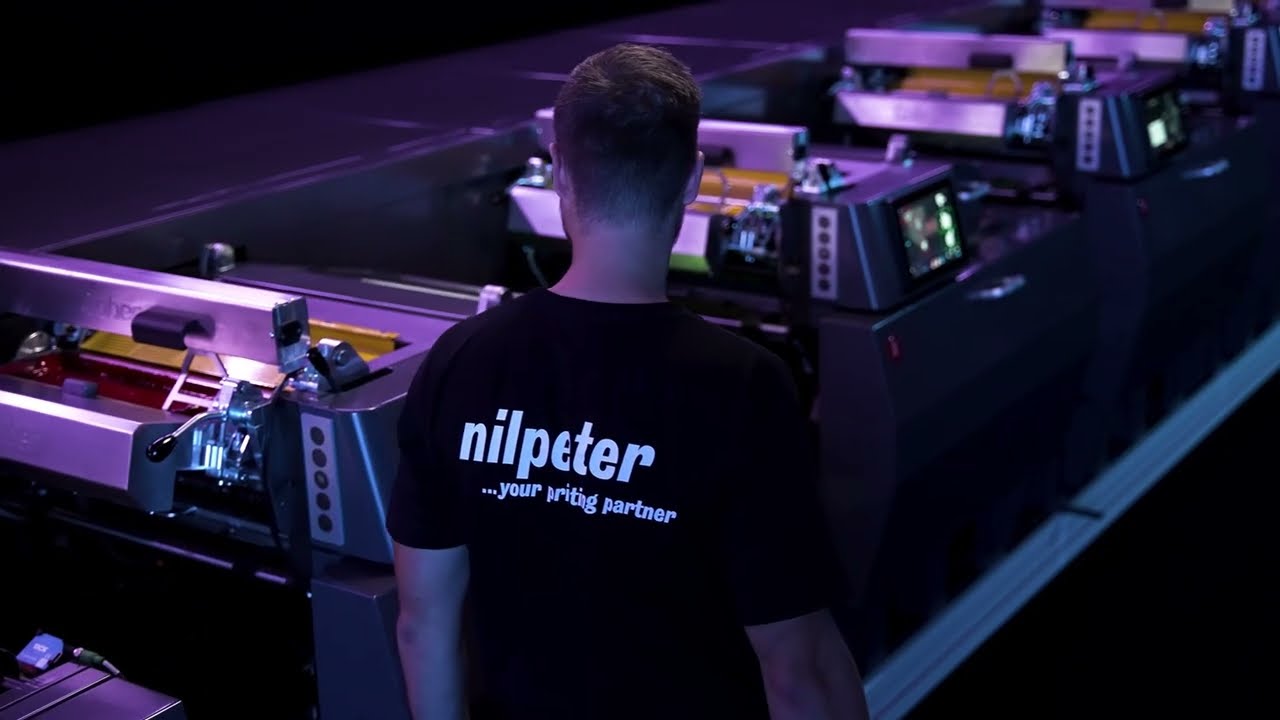 Unmatched customisation
The modular MO-Line FUSION is prepared for all Nilpeter value-adding units. Mix and match to build your FUSION, and stand out with value-added prime labels.
Explore
MO-Line Fusion
here
MO-Line Fusion
Specifications
Mechanical, min/max.:
6 – 200 m/min.
20 – 650 ft/min.
Thickness:
0,025 – 0,250 mm
0.001 – 0.01″
Width, paper, min.:
225 mm
8 7/8"
Width, film, foil, min.:
335 mm
13 1/8"
Width, paper, film, foil, max.:
450 mm
17 3/4″
Repeat increments, standard:
3,175 mm
1/8″
Offset, width, max.:
410 mm
16"
Offset, length, min./max.:
355,6 – 635 mm
14 – 25″
Flexo, width, max.:
430 mm
17″
Flexo, length, min./max.:
304,8 – 635 mm
12 – 25″
Drop-In Nilscreen, on flexo unit, width, max.:
410 mm
16″
RSI Nilscreen, on rails, width, max.:
430 mm
17″
Screen, length, min./max.:
304,8 – 635 mm
12 – 25″
FP-5 Hot foiling – embossing, width, max.:
430 mm
17″
FP-5 Hot foiling – embossing, length, min./max.:
82,6 – 406,4 mm
3¼ – 16″
Download the brochure
The essential features and overview in one document
Our line of world class modular solutions for any requirement
Make your press more efficient and capable with add-on units